THE INSANITY IS A STABLE-UNDERSTABLE DISTANCE DRIVER.

The Insanity is best described as a worn-in MVP Inertia, with slightly more high-speed turn and a diminished fade. For average power throwers, the Insanity will be remarkably straight, while high power throwers can execute precise flip and turnover lines with ease. Whether you're looking for that sweet-spot worn disc flight, or you're looking to achieve bigger Inertia lines with less power, give Insanity a shot.
It's a curious feeling, unraveling. Free from burdens, stress, thoughts, likes, memories, sanity —  all drifting away, lost to time and self. What is lost might not be found, but what is left might just be … the Fission Insanity SE from Michael Ramanauskas! This SE absolutely pops in gorgeous triple foil — Michael has upped his game once again! Drawing inspiration from a deeply personal place, the Fission Insanity SE will look amazing in anyone's collection, and it'll be an absolute showstopper on the course too.

SPECIFICATIONS
CLASS
18.5mm Distance Drivers
WEIGHTS
155g - 175g
DIAMETER
21.1cm
RIM WIDTH
18.5mm
PDGA MAX WEIGHT
175.1g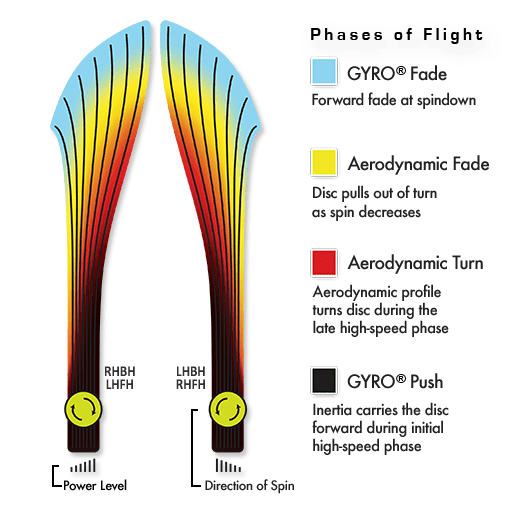 FLIGHT CHART
The defining characteristic of the Insanity's flight is its slow turn and straight fade, crafted by design with softened shapes to mimic a worn Inertia. Thusly the Insanity needs less power to execute certain Inertia flights and will exhibit a bit more turn and a noticeably more neutral fade portion than the Inertia.
High power throwers will see enhanced glide and forward carry at low speeds, making it useful for a variety of low-ceiling shots and higher tailwind-riding lines. Average power throwers will see the most advantage with low height drives that gain distance and have enough stability to easily range.
The Insanity is most suited to backhand drives, and either highly skilled forehands, or beginner-power forehands. Its high-speed turn excels for hyzer-flip drives, turnovers, and smooth-power flat ,, as well as a variety of utility and tailwind shots.